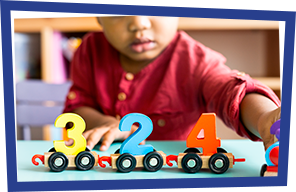 Which nutrients nourish the brain and eyes?
As the command centre of the nervous system, the brain receives and makes sense of input from the eyes, other senses, and nerves. Then it tells the muscles what to do, like a boss!
DHA OMEGA-3
What it is: An essential fatty acid that supports the normal physical development of the brain and eyes. Bodies produce very little DHA on their own, so the majority of what's needed from Omega-3 fatty acids should come from foods and supplements.
Where to get it: Fatty fish, like salmon and trout; seafood; Omega-3 fortified eggs.
CHOLINE
What it is: An essential nutrient found in an important neurotransmitter. Neurotransmitters help communicate messages between nerve cells.
Where to get it: Eggs, mushrooms, brussels sprouts, and meats such as beef and liver.
VITAMIN A
What it is: A fat soluble vitamin involved in many important functions throughout the body including contributing to the maintenance of normal vision.
Where to get it: Liver; orange coloured vegetables such as sweet potatoes, carrots and squash; and dark leafy green vegetables.
Which nutrients help muscles and bones grow?
It's important to have strong bones and muscles because they support the body and allow us to skip, jump, slide, run, twirl, and so much more!
PROTEIN
What it is: Helps build and repair body tissues including muscles. Protein is a factor in your child's normal growth and development and can be found in a variety of foods.
Where to get it: High protein foods such as meat, fish, milk products, beans, eggs, nuts and seeds, tofu, and more.
CALCIUM
What it is: Calcium is the most abundant mineral in the body. It is an essential mineral for bone and teeth development in children.
Where to get it: Calcium rich foods such as milk products and leafy green vegetables.
VITAMIN D
What it is: A unique nutrient because the body can produce vitamin D when the skin is exposed to sunlight. Vitamin D helps build strong bones and improves calcium absorption.
Where to get it: Fatty fish, like salmon and tuna; fortified fluid milk and certain milk substitutes; synthesized by the skin when exposed to sunlight.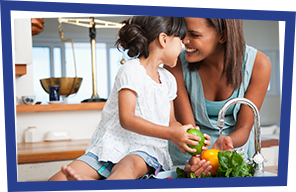 Which nutrients provide immune support?
Some nutrients help support the immune system, which defends the body against the germs kids run into while out and about.
VITAMIN C
What it is: A dietary antioxidant that protects against the damage of free radicals. Free radicals can damage cells in the body including immune cells.
Where to get it: Fruits, like strawberries, pineapples, and tangerines; vegetables, like broccoli, cauliflower, and bell peppers.
ZINC
What it is: A mineral that contributes to the normal function of the immune system.
Where to get it: Oysters, red meat, beans, and lentils.
SELENIUM
What it is: A mineral and a dietary antioxidant that helps protect against oxidative stress; a process that can damage immune cells.
Where to get it: Tuna, Brazil nuts, meat, poultry, beans, mushrooms, and sunflower seeds.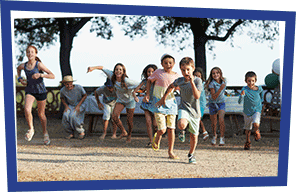 Which nutrients support digestive health?
Our digestive system allows us to get energy and nutrients through the foods and beverages that we eat; everything from soup to nuts!
WATER
What it is: Water is essential to our health and is needed to keep our digestive system working properly.
Where to get it: Water! When drinking water, try adding lemon or lime, melon or cucumber to add flavour.
FIBRE
What it is: Dietary fibre is the part of plant foods that the body cannot digest. When combined with plenty of water, fibre helps support the digestive system by moving food smoothly through the gut, helping to prevent constipation.
Where to get it: Whole grains and bran cereals; legumes and lentils; fruit and high-fibre vegetables should be consumed with the skin on when possible.
How does PediaSure Complete® measure up?
Each bottle contains:†
For more information about all the nutrients found in PediaSure Complete®, see the full Nutrition Facts table on the Product page.
† Comparison of selected nutrients for reference purpose only and should not be interpreted as a full comparison of PediaSure Complete® with the above-mentioned foods.
PediaSure Complete® is a nutritional supplement intended for use as a complementary food.