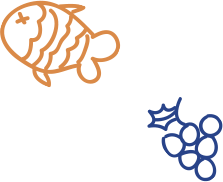 Name that food
Eating "Boris The Broccoli"  is a lot more fun than eating plain old broccoli.
Come up with fun, silly names for foods and encourage your kid to do the same
Try building a story around the "food characters" you create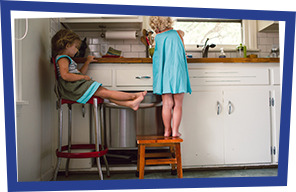 Dining room manager
If your child is not into being a chef, make him or her dining room manager. He or she can:
Set the table and decorate with a special centrepiece
Fold the napkins into shapes
Call the family to dinner
Announce tonight's "specials"
Compliment the "chef"
Help serve and clean up the table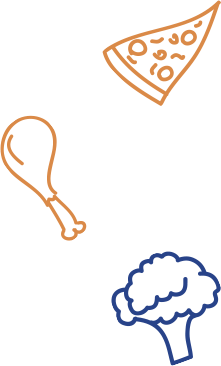 Pizza, everyone?
A good way to get kids to eat their vegetables is to let them make their own mini-pizzas.
Set up an assembly line of pizza toppings
Include veggies cut up into different shapes
Cook the pizzas and watch your kid share and eat his or her creation
Play with your food
Warning: This might get messy.
Up for some friendly competition? Make a meal with colourful foods and have each family member plate their food in artistic ways. Then vote for:
Most creative
Fanciest
Funniest, etc.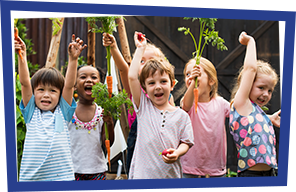 Kid's choice (with a little supervision)
Let your kid create the dinner menu every once in a while.
Have him or her pick out the ingredients
Let him or her help prepare the meal for the family
Eat enthusiastically, whatever it is

Grow a garden
Gardening is an educational and fun outdoor activity. You can plant flowers, fruits, vegetables, and even herbs.
Dig, plant, and water the garden
Identify the plants with waterproof drawings or names (if your child can write)
Enjoy the fruits of your labour